My Print Work
Below are a few examples of my print designs created with a multitude of programs. You will find catalogs, business cards, t-shirts, flyers, invitations, and more.
Featured Project
Catalogs 
From cover to cover, big to small, I've done it all. Laying out PlayMonster's many products and brands while keeping the catalog easy to read with consistent, clean messages and visuals was an exciting challenge.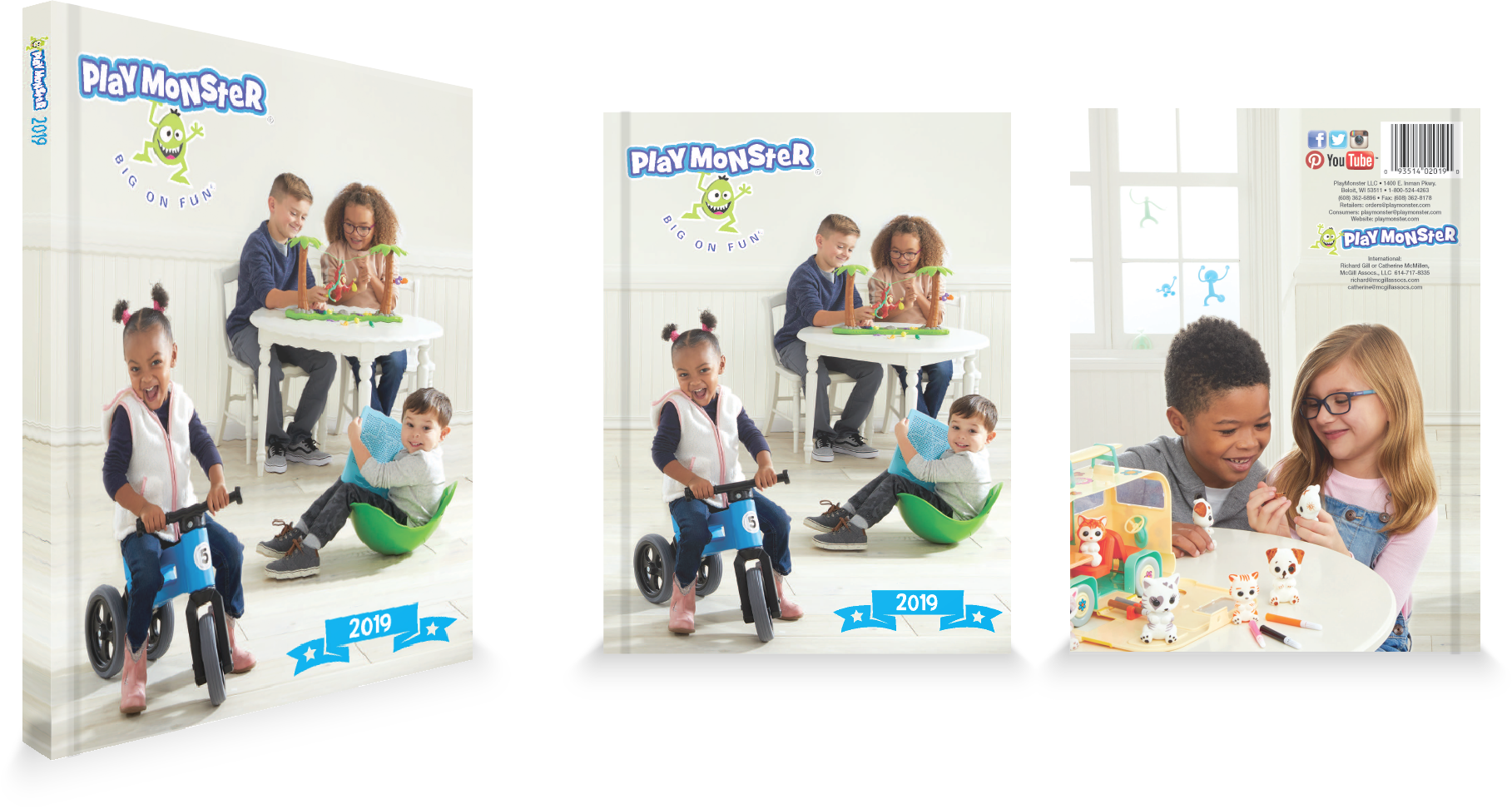 View more projects below.
Click on the image to open a gallery of each type.
 Everything Else
Marketing Graphics
Along with all the other projects, I have also created many types of graphics that defy categorization. These are the especially fun design projects: travel mugs, coffee mugs, pens, truck wraps, clocks, giant stuffed characters, in-store displays, even fun elevator wraps (my personal favorite).